How Marie Kondo Treated People Differently After This Advice On Success
Marie Kondo, queen of thoughtful tidying, has rocketed to fame with three books (and an upcoming one about the workplace!) and her Netflix show, "Tidying Up with Marie Kondo." But even the queen of organization slips up sometimes, and she admitted to Inc. that she hasn't always been so thoughtful.
In the wake of success following the publication of her first book, unexpected advice from her father made her more mindful and changed her relationship with success.
In 2015, Kondo was named one of TIME magazine's 100 Most Influential People, and a Japanese television station interviewed her father about his thoughts on her rise to fame. He told the cameras, "When you receive recognition from others for what you've accomplished, it is a reflection not only of your own efforts but also those of the people who have supported you along the way."
All About The Gratitude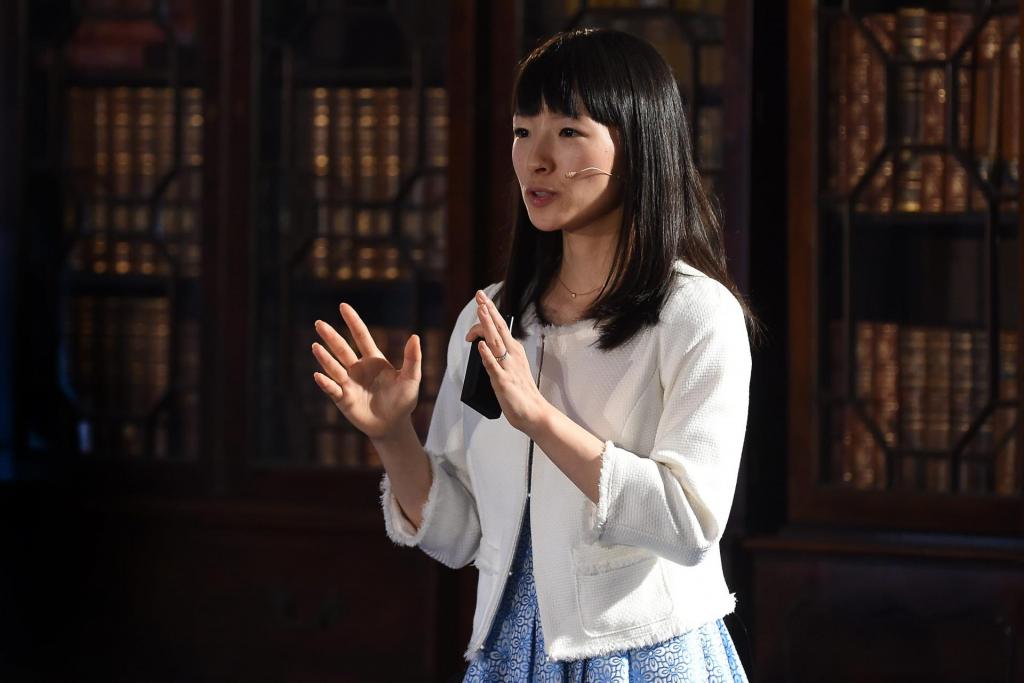 His words had a big impact on Kondo, who felt like she'd built up her business "all by myself," as she told Inc. However, she realized that "by focusing so much on work, I had slowly begun to treat those around me with less care and attention."
She didn't respond to texts or emails from her family very quickly, and she lagged on sending thank-you notes – a big contrast between the woman who tells people to thank their clothes before tossing them out.
But her father's words stayed with her. Now, basking in even more success with her Netflix show, Kondo makes sure to practice gratitude and remember the people who supported her along the way – as she explains, "taking extra time to pay my respects by visiting the graves of my ancestors, a Japanese custom, and connecting with my loved ones."
This article originally appeared on Ladders written by Sheila McClear.
RELATED
11 Self-Awareness Exercises That Can Fuel Your Happiness And Success
6 Apps That Will Save You A Ton Of Time On Chores
How To Make Your Household Chores Stress-Free