You Can Fly Roundtrip From The U.S. To Ireland For As Low As $300
If Ireland has been calling you, it's time to answer. This Ireland flight deal features roundtrip airfare from the U.S. to multiple Irish destinations for as low as $300. Break out your Guinness glass because you're going on a trip.
Airline carriers like Aer Lingus and WOW Air are showing flights with ridiculously low prices. You can fly out of a number of U.S. cities like New York City, Boston and Los Angeles to Irish cities like Shannon and Dublin. The lowest prices can be found in the fall months of this year.
Here's how to get the deal:
Head to Google Flights and enter your departing city, as well as your destination city. Look at the calendar feature for the best deals, which are highlighted in green. Pay particular attention to dates in September, October and November.
We found a flight leaving Boston on October 28 heading to Dublin and returning on November 7 for that stellar price of $300: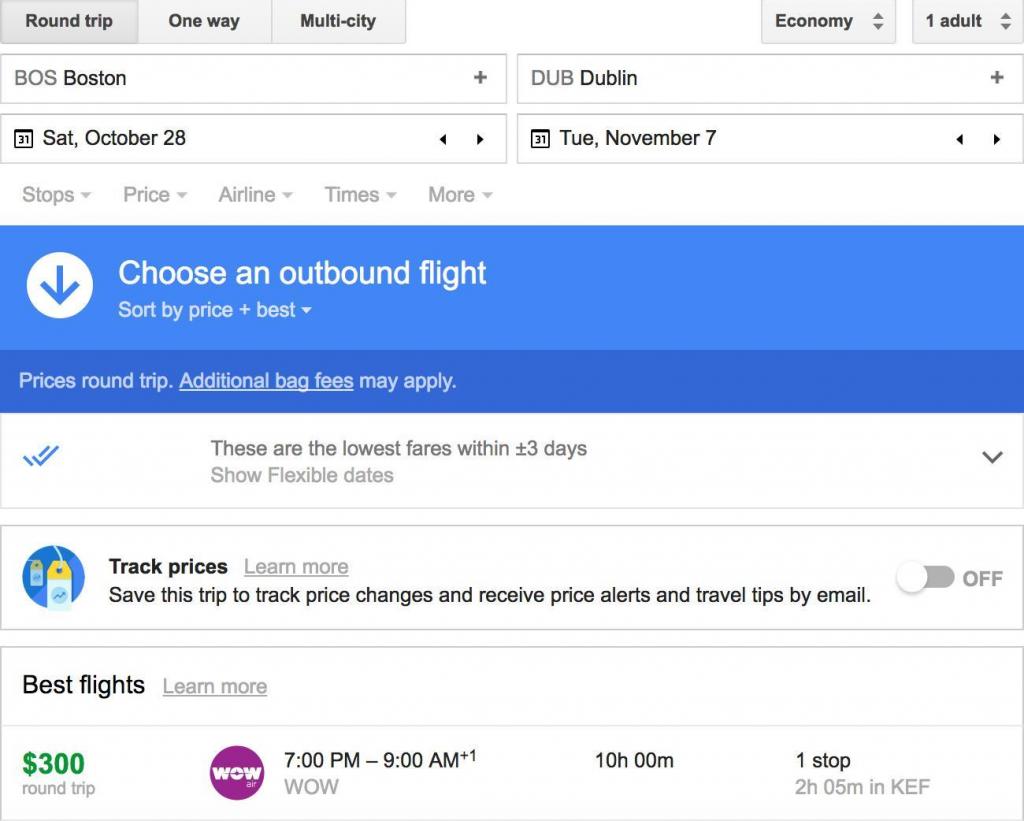 We also found a flight leaving Los Angeles on October 27 to Dublin and returning on November 8 for $400, and another flight leaving New York City on November 8 to Shannon and returning on November 15 for $403.
If you've been dying to visit Ireland, now is your chance. We can't guarantee prices like this will be around long, so jump on it!