7 Cool Facts You Should Know About Hershey's
Whether you're a choco-holic or steer away from sweet treats altogether, the Hershey Company is a household name. For a lot of Americans, the candy company pretty much defined our childhoods. When you went trick or treating as a kid, the company monopolized pillow cases and buckets with it's glimmering silver Hershey's Kisses and creamy chocolate bars. The company's longstanding prowess in the candy business have led to a few odd facts along the way.
1. The Company Wasn't Always About Chocolate
Before the company became all about chocolate, it was originally called the Lancaster Caramel Company. Milton S. Hershey was the founder and this was his first successful attempt in this sweet industry after multiple failures. Hershey battled for business among other candy companies, and even made a gum called "Easy Chew" to compete with rival companies that were trying to make chocolate and put Hershey out of business.
2. Heat-Resistant Chocolate Bars Were Invented During WWII
During World War II, Hershey's made the Ration D and Tropical Bar, which were heat-resistant for soldiers. These chocolate bars could maintain their shape for over an hour in 120-degree heat. Hershey's made close to 380 million of these Tropical Bars during the war. Guess even the toughest troops have a sweet tooth too!
3. Hershey's Used To Have An Air Park
The Hershey Air Park used to sit right across the street from Hersheypark. Visitors could sign up for flying lessons, take sightseeing tours and rent their own planes by the hour. This was in 1944 and clearly no one was concerned about letting the general public rent their own airplanes.
4. There's A Chocolate Spa At The Hershey Hotel
At the Hershey Hotel, in Hershey, Pennsylvania, you get to choose from all kinds of chocolate sugar rubs and cocoa massages. If you're obsessed with chocolate this sounds like a pretty sweet escape.
5. The Town Of Hershey, Pennsylvania Was Built For The Factory's Employees
Milton Hershey built the first modern chocolate factory and model town. He wanted to create a self-reliant community where his employees could reside close to work. Hershey also wanted the community to be a place where his employees could raise their families with a good public school system and affordable public transportation.
6. More Than 60 Million Hershey's Kisses Are Produced Each Day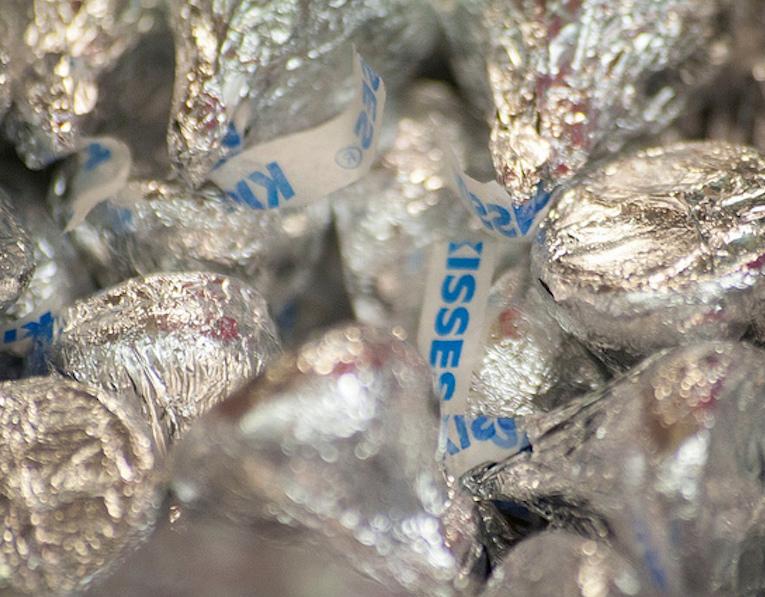 Did you ever wonder how many Hershey's Kisses are released into the world on a daily basis? The main plant uses close to 700,000 quarts of milk each day and 90 million pounds of cocoa beans to create a monstrous 60 million Hershey Kisses each day. Pucker up.
7. The Titanic Almost Sunk Hershey's
Hershey had tickets to board the Titanic, but for some reason, he didn't end up following through with the trip. If Milton and his wife had gotten on that boat who knows what the chocolate world would look like.
8. Milton S. Hershey Only Had A Fourth Grade Education
Hershey dropped out of school after fourth grade. By this time, he had already attended seven schools because of his fathers failed business ventures that forced them to move around the country semi-frequently.