9 Prepackaged Desserts That Won't Wreck Your Diet Goals
Are you the person who powers through a healthy salad for dinner just to get to a decadent chocolate dessert? Better yet, do you call a spade a spade, order dessert first and worry about the rest of your meal later? We feel ya. Sugar maintains quite the power over the bulk of us, but that doesn't mean you have to throw all of your health goals out the window in the name of your sweet tooth. Here are nine prepackaged sweet treat options you can snag in most grocery stores that will let you have your cake and eat it, too.
This snacking chocolate comes in a variety of flavor combinations, but we're partial to the dark chocolate, almond and sea salt bag. The healthy nuts give the treat a little protein boost and the dark chocolate keeps the sugar reasonable at 11 grams per serving. All barkTHINS are made with Certified Fair Trade ingredients.
These frozen treats taste as indulgent as you need them to without being horrible for your health. Each bar packs in a solid 6 grams of protein, thanks to the Greek yogurt base, and contains between 80 and 130 calories depending on which flavor floats your boat. Speaking of flavors, you have 16 to choose from here.
We first heard about this candy brand when Jillian Michaels raved about how easy it was to appease her kids with the sweet treats on her wellness podcast. Whether you're into M&Ms or Reese's cups, there's a dessert fix here for everyone that is Certified Fair Trade, non-GMO, organic, gluten-free, vegan and void of all things artificial. Dig in!
When you're craving cookies, little else will do to make your taste buds feel better. And these granola-based treats from Nothin But easily hit the spot. The chocolate, coconut and almond bag is our fave, but honestly, you can't go wrong with any of them. Each bite is hearty, decadent and lacking in any crappy fillers and sweeteners.
Yes, these are technically prepackaged, but that doesn't mean you have to skimp on real, fresh-frozen fruit and delicious dark chocolate. The bites even come in 100-calorie packs so you won't sweat the portion control problem that plagues you every time you sit down to indulge in something sweet. We're definitely stocking our freezers with these babies this summer.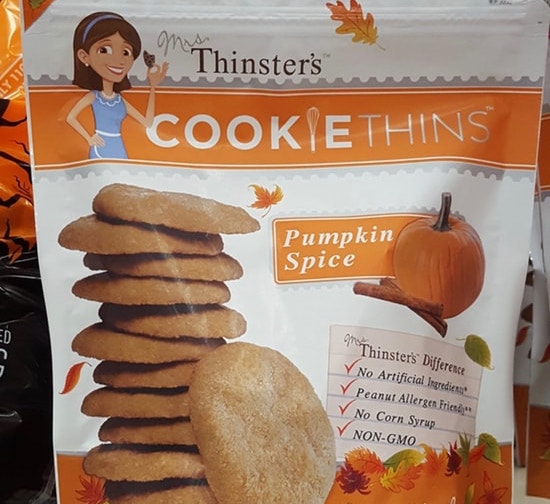 Calling all chocolate chip cookie fiends! If your baked goods habit is getting out of control, make the switch to these crispy, mini cookies. They're perfectly buttery so they melt in your mouth the way that a chewy, fresh-out-of-the-oven cookie does, but each one only has 30 calories and 2 grams of sugar. Bless.
We love traditional Larabars for their pure and simple ingredient labels, but when the company added the bites to their product line, we pretty much fell off our couches. From caramel sea salt to double chocolate brownie, these sweet indulgences hit all the right spots without making you feel all kinds of regretful after dessert time.
This list wouldn't be complete without a good, old-fashioned chocolate bar, right? And this dark chocolate sea salt option from Green & Black's easily takes the spot. The organic, ethically-sourced bar is loaded with quality cacao and just the right amount of saltiness to balance out the rich chocolate flavor.
Surprise! These childhood classics aren't actually that bad for you at all. This chocolate and cake on a stick will only set you back 150 calories with a reasonable 12 grams of sugar, especially when it comes to dessert. So indulge the next time that ice cream truck rolls into your neighborhood — no shame, no guilt.
RELATED
6 Crave-Worthy Cookie Alternatives You Need To Try
These Are The Healthiest Snack Bars Ranked From Best To Worst
14 Healthy Snacks That Are Far More Satisfying Than Greasy Potato Chips