You Can Fly Roundtrip From New York City To Finland For $331
Ever wanted to go to Finland? If so, now is your chance to visit the Nordic country for an insanely low price. You can fly roundtrip to its capital, Helsinki, from New York City for just $331. Yep, for less than $400, you can make it there and back. And just imagine everything you could do and see with all that extra money saved on airfare.
The Points Guy reports that airline carriers like American Airlines and Finnair offer the incredible steal. The best deals are for the fall months of this year. Bonus: most of the flights are nonstop.
Here's how to get the deal:
Go to Google Flights and enter New York City as your departing city and Helsinki as your destination city. Look at the calendar feature for the best deals, highlighted in green. September, October and November of this year have the best prices. We found the flight leaving NYC on September 24 and returning on October 2 for that amazing $331 price: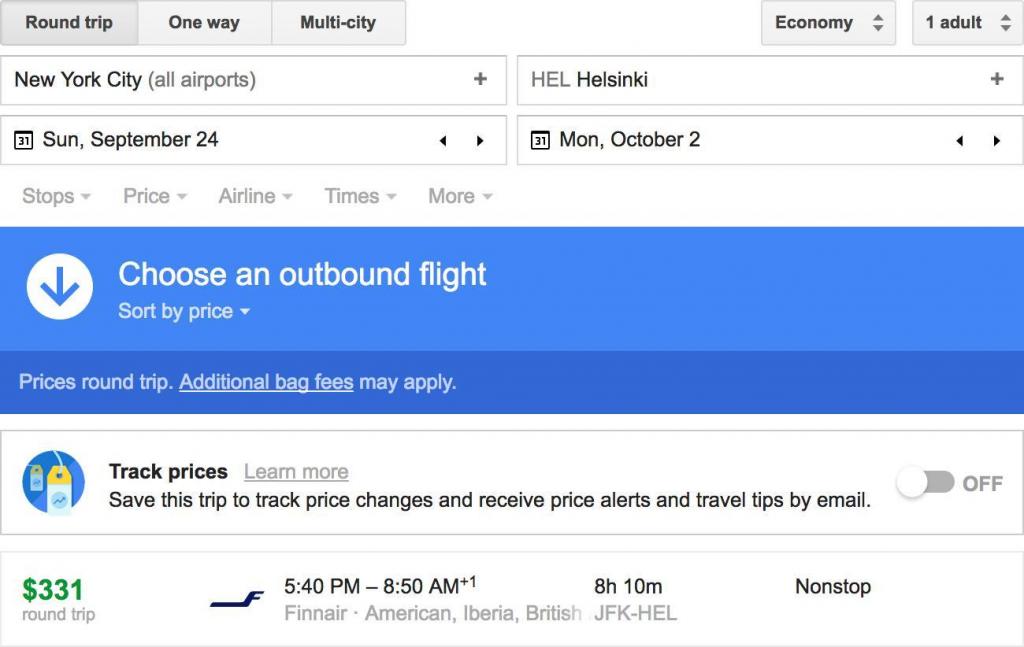 It's taking everything in us not to book this flight right now. If you're due for a European vacation without spending a ton of money, this is your shot. We suggest you take it.