5 Easy Keto Dessert Recipes That'll Satisfy Your Sweet Tooth
Just because you're following the ketogenic diet that doesn't mean that you should deprive yourself of all treats. Everyone should be able to enjoy a sweet once in a while, even if you're trying to follow a healthier lifestyle. Luckily, not all yummy desserts have to be high in carbs and loaded with sugar. These five recipes are high in fat and low in carbs, making them the ideal indulgence for keto-followers with a sweet tooth.
1. Cookie Dough Bars
Make keto-friendly cookie dough bars in less than 20 minutes with this recipe from Sweet As Honey. We couldn't believe that this no-bake dessert is also sugar-free. You can make these using only five keto-approved ingredients. You'll need almond flour, coconut flour, a sugar-free liquid sweetener (the recipe's author uses a natural liquid sweetener made of Monk fruit), peanut butter and sugar-free dark chocolate chips. If you were that kid who loved to devour raw cookie dough (us…) then you'll want to try this recipe.
2. Keto Brownies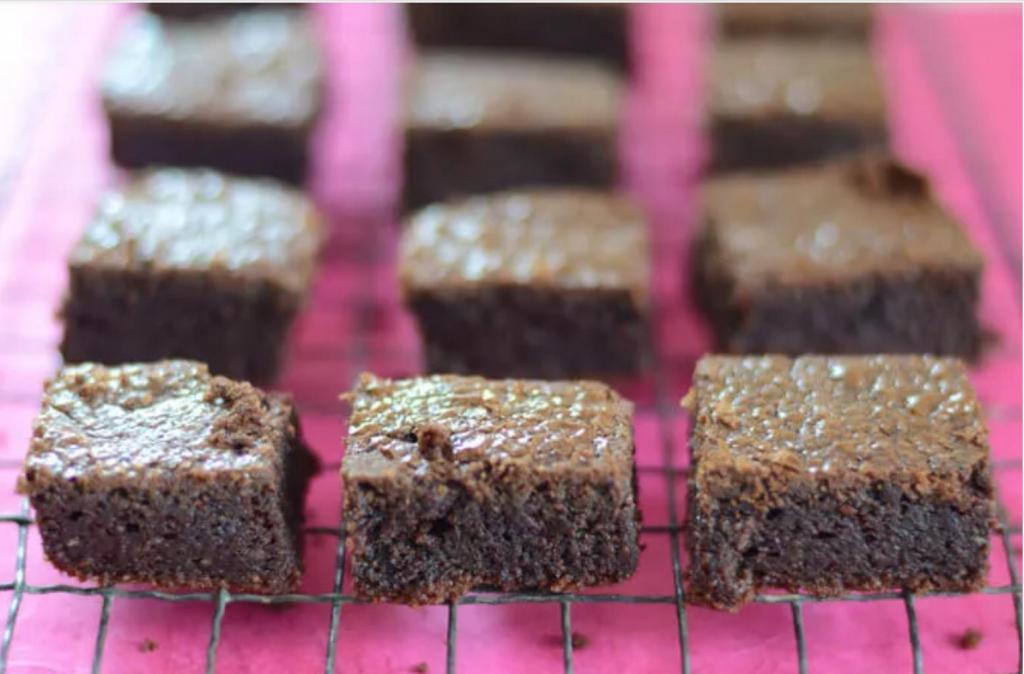 Chocolate-lovers rejoice! You can still eat brownies while following the keto diet with this eight-ingredient keto brownie recipe from Food52. These goodies are made with macadamia nuts, 100-percent dark chocolate, eggs, coconut oil, erythritol, stevia, sea salt and baking soda. They're high in healthy fats and rich in flavor!
3. Keto Chocolate Mousse
You'd never guess that the secret to this dessert's creaminess is actually mashed-up avocados — a keto-follower's dream come true! Other ingredients include heavy cream, keto-approved chocolate chips, honey, unsweetened cocoa powder, vanilla and kosher salt. Except for the chocolate chips, blend all of the ingredients together in a blender or food processor, transfer to a serving glass and refrigerate for 30 minutes to an hour. It's as simple as that! Get the full recipe from Delish.
4. Keto Almond Butter Cookies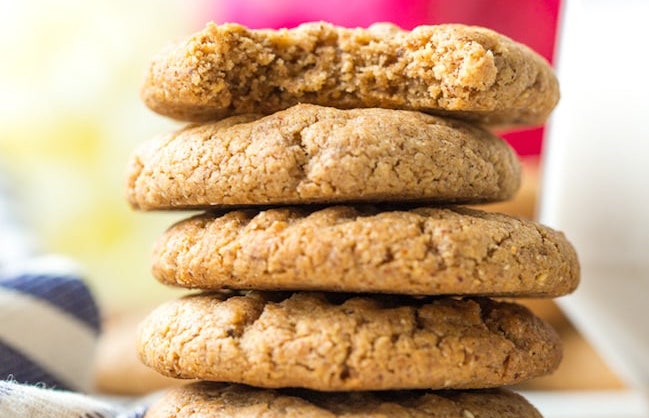 Make your very own stack of these keto-approved Almond Butter Cookies with four simple ingredients: a bowl, a baking sheet, a fork and a spoon. Yep — no fancy equipment is needed for this recipe! To make these cookies, the brown sugar from traditional almond butter cookie recipes is substituted with any keto-approved low-carb granulated sweetener, like erythritol. These cookies get their soft, creamy center from eggs and almond butter, and their subtle sweetness from vanilla extract. Get the full recipe from A Saucy Kitchen.
5. Three-Ingredient Keto Peanut Butter Fudge
This dessert pretty much tastes like a giant spoonful of peanut butter — but better. The best part? It's keto-friendly and it can be made with just three simple ingredients: peanut butter, coconut oil and any keto-approved sweetener (like liquid stevia, maple syrup, honey or a granulated sweetener like erythritol). You don't need an oven to make these bad boys because they can be perfectly prepped in the microwave before freezing. Get the full recipe from The Big Man's World.
RELATED
7 Super Simple Keto Breakfast Recipes
Here Are The Most Popular Versions Of The Keto Diet
5 Meal Services That Even Keto Dieters Can Enjoy