5 Cocktails That Are Perfect For Super Bowl Sunday When You Hate Beer
The Super Bowl is pretty much synonymous with guzzling a bunch of American beer in one sitting, but not everyone wants to down a couple of six packs on gameday. And you know what? That's perfectly okay. You can just as easily sip on a cocktail while you chow down on buffalo wings and indulge in the JT halftime show. You might even have room for more gameday snacks if your stomach isn't filled to the brim with lager. (Score.) Here are five cocktail recipes that are perfect for your Super Bowl Sunday when you hate beer.
1. Moscow Mule
Ingredients
2 parts Purity vodka
½ part fresh squeezed lime juice
½ part Domaine de Canton
1 part ginger beer
Directions
Add vodka, lime juice and Domain de Canton to a shaker with ice and shake until cold. Strain into a copper mug (or glass) over crushed ice. Top with ginger beer and garnish with lime wheel and mint.
2. Bourbon Beet-It
Ingredients
3 ounces Beetology Beet and Cherry
1.5 ounces Boondocks bourbon
1 dash bitters
Spiced cocktail cherry (recipe below)
Spiced Cocktail Cherry Ingredients
½ cup sugar
½ cup Beetology Beet + Cherry
1 stick cinnamon
¼ teaspoon ground nutmeg
Pinch of salt
1 cup Boondocks bourbon
1 pound stemmed and pitted cherries
Spiced Cocktail Cherry Directions
In a medium saucepan, combine sugar, Beetology, cinnamon, nutmeg and salt. Bring to a low simmer, stirring until the sugar is fully dissolved. Remove from heat, add the bourbon and stir to combine. Add the cherries and stir until coated with syrup. Let them cool to room temperature and then refrigerate them before serving.
Directions
Fill a cocktail shaker with ice. Add Beetology and Boondocks bourbon. Shake until chilled, strain and garnish with a cocktail cherry.
3. Purity Berry H20
Ingredients
4 parts Purity vodka
3 parts berry water
1 cup mixed berries
1 long piece of lemon zest
4 parts distilled or bottled water
Directions
Combine the ingredients in a glass pitcher and let sit, refrigerated, for at least four hours (preferably overnight) before serving. Serve the vodka mixed with the berry water either shaken and strained or just combined over ice.
4. Beety Bloody Mary
Ingredients 
4 ounces Beetology Beet + Veggie
1/2 teaspoon grated horseradish
2 dashes Worcestershire sauce
1 dash hot sauce (more if you want it extra spicy)
2 ounces LVOV vodka
Celery stalks for garnish
Directions 
In a tall glass, add Beetology, horseradish, Worcestershire sauce and hot sauce, and stir to combine. Add ice to fill the glass and vodka, and stir. Garnish with a celery stalk.
5. The Cucumber Gimlet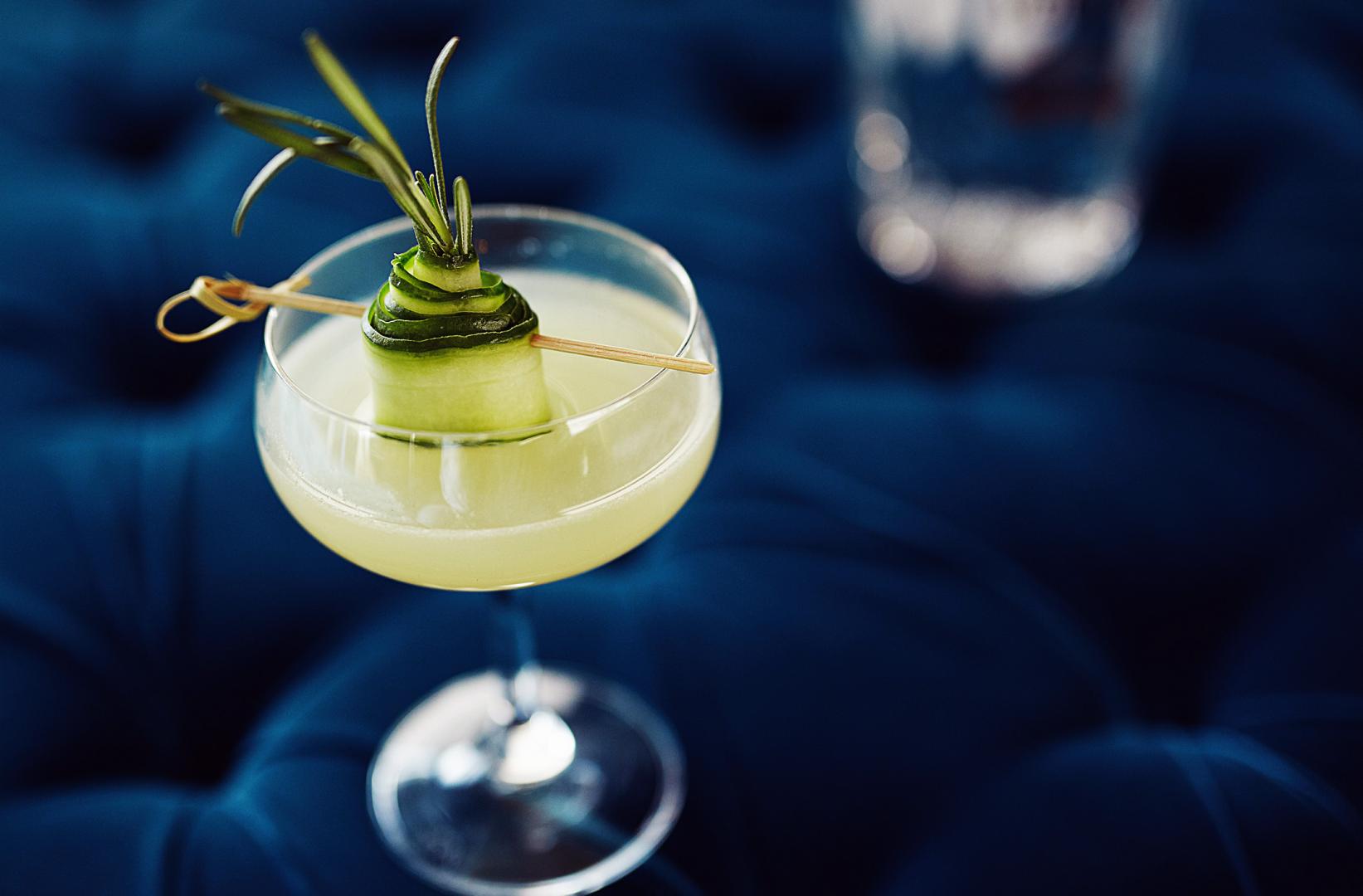 Ingredients
2 parts Purity vodka
¾ part fresh lime juice
¾ part simple syrup
4 slices cucumber
Directions
Add all the ingredients to the cocktail shaker filled with ice. Shake well and double strain the mixture into large cocktail glasses. Garnish them with lime wheels.