6 Bottles Of Wine That Your Taste Buds (And Budget) Will Love
From supermarket shelves to specialty shops, there are so many different wine options to choose from that it's natural to feel stressed out when trying to pick the perfect one. Better yet, it's tough to find the best vino that also caters to your budget. But regardless of whether you're craving a good bottle for an evening of romance with your significant other, a girls' night gathering or an easy night of kicking it solo, we've got you covered. Here are six delicious and inexpensive wines (all under $12!) that'll help you sit back, relax and say, "Cheers!"

This wine is sure to keep the love in the air and in your glass on date night. With floral notes, aromatic citrus and a gorgeous pink hue, Love Story Rose will have you pouring until the last drop. We'd pair it with light dishes like soups and appetizers.
Made from 100-percent Brachetto grapes from Piedmont, Italy, this sparkling wine is as romantic as it looks. With a sultry red bottle, sweet notes and hints of acidity from berries, it's a match made in Heaven for a decadent chocolate dessert.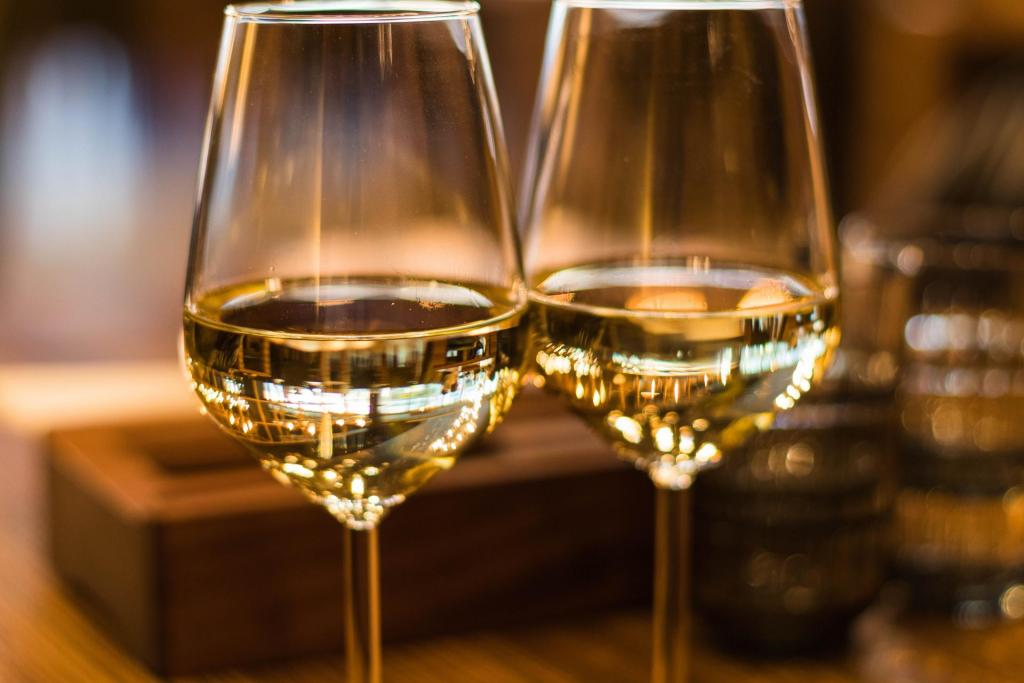 This tantalizing, well-balanced chardonnay is the ideal white wine for every occasion. With acidic notes and citrus aromas of grapefruit and lime, this bottle is perfect for those who crave a great bottle of white at an affordable price. It pairs well with virtually any meal and will be sure to please on any given night.
Composed of Merlot, Cabernet Franc, Petit Verdot and Cabernet Sauvignon, this bottle is the best of all red-wine worlds. Featuring hints of black fig, Rainier cherries, tamarind and vanilla, this blend pairs beautifully with a cheese plate or steak.
This intense blend of Zinfandel, Merlot, Syrah and Cabernet Sauvignon oozes with flavor. You'll taste notes of dark fruit and spice, complemented by aromatic cherry, vanilla and mocha. Pair this bottle with lamb or beef and experience the ultimate "treat yo' self" night.
Packaged in a beautifully vibrant, flowered can, this wine features notes of citrus, white peach and mineral. Pair it with some Vietnamese pho or chicken satay for a serious flavor trip on your own couch.
RELATED
10 Winning Wine And Cheese Pairings You Need For Your Next Gathering
Here's What Your Favorite Wine Says About Your Personality
Everything You Need To Know About Bringing Wine Home As A Souvenir