Fall Restaurant Openings in NYC
It's finally sweater weather here in NYC and along with cider week, Halloween festivities, and all things pumpkin, autumn brings an exciting roster of restaurant openings. As we say goodbye to old favorites this year like Montmarte and Spice Market, the crisp weather welcomes newcomers like April Bloomfield's new retail butcher shop/restaurant White Gold and Danny Meyer's Union Square Cafe 2.0. There's no shortage of A-list additions this season — check out the top fall openings in NYC below.
Fowler and Wells
FiDi
5 Beekman St (Beekman & Nassau)
Celebrity chef Tom Colicchio adds a new concept to his restaurant group, Crafted Hospitality, with the anticipated opening of Fowler and Wells in FiDi's Beekman Hotel. The restaurant will be housed in a historic nine-story 1890s office building that features a beautiful towering atrium. Fowler and Wells is named after a couple of phrenologists (scientists who studied the shape of the head) who worked in the building long ago. The food will be classic New York, with prominent dishes from the turn of the century while incorporating French techniques. The new 90-seat eatery is set to open late October and will be in line with the OG Gramercy Tavern concept.
Akashi
West Village
14 Christopher St (Gay & Christopher)
The West Village welcomes an upscale Omakase-style restaurant to the mix with Akashi. Executive chef Yoichi Akashi brings 25 years of experience in Japanese cuisine to the table — formerly Akashi was the head sushi chef at Sushi Yasuda and chef de cuisine of Sushi Nakazawa. The multi-course tasting menu, which is seasonally-based, incorporates both traditional and modern Japanese techniques while engaging all of the senses. The menu changes daily, sourcing fresh fish from Japan and US coasts. Guests will feel a connection to nature with soft bamboo touches and century-old stone wall accents. You can also pair the tasting menu with sake flights ranging from $30-$95.
Farmer & The Fish
Gramercy
245 Park Avenue (Park Ave S & E 20th St)
A welcomed Gramercy addition, Farmer & the Fish, is helmed by chef/farmer and co-owner Michael Kaphan, formerly of Zoe in SoHo, and Edward Taylor of Down East Seafood Inc., Fish on Bleecker, and Purdy's Farmer & the Fish in North Salem, New York. The new Gramercy location sources more than three-quarters of its produce from the team's five-acre farm in North Salem and seafood from Taylor's sustainable, NYC-based seafood company. Raising the bar on farm-to-table dining, Farmer & the Fish has an extensive raw bar with at least a dozen varieties of oysters every day and dishes like farm "sushi," a warm bone marrow and lobster roll, monkfish Milanese, sherry-roasted turnips and deconstructed sweet potato pie. The rustic space features farm-inspired decor and a beverage menu by Billy Stanton, incorporating Purdy's farm honey and homemade pumpkin lager. 
King
SoHo
5 King St (6th Ave & King St)
In the space that previously housed a 20-year-old Vietnamese staple, MeKong, chefs Clare de Boer and Jess Shadbolt (who both previously worked at the River Café in London) have teamed up to open King in West SoHo. The bistro's daily-changing menu is short, simple, and comforting and incorporates the cuisines of the South of France and Northern Italy. King is already establishing itself as a neighborhood spot with an inviting female energy. The team hopes to dazzle guests with European-style Sunday lunches filled with excessive amounts of wine and satisfying comfort food.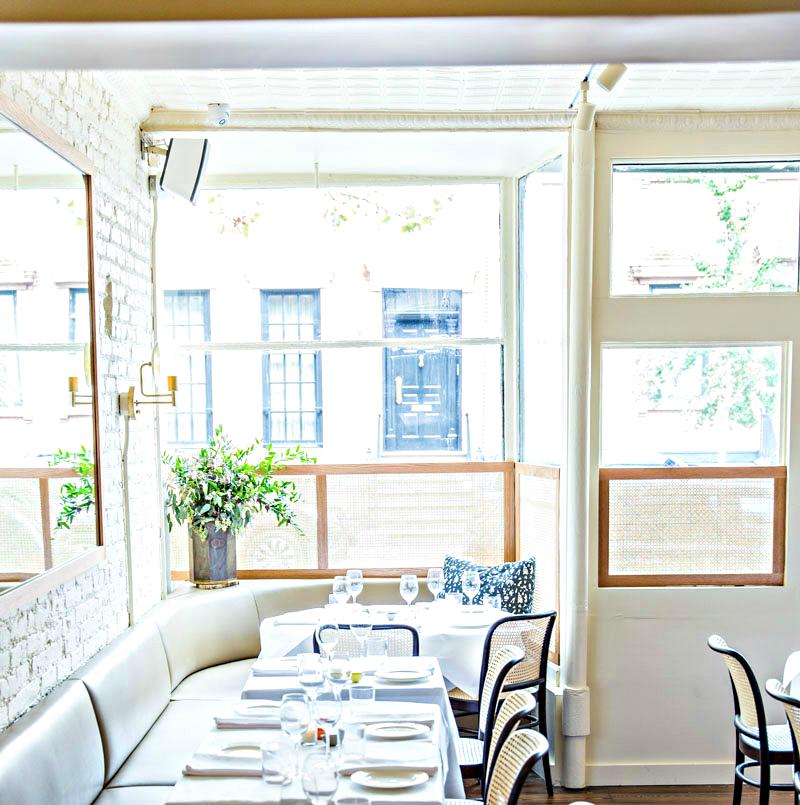 Sally Roots
Bushwick
195 Wyckoff Ave (Wyckoff Avenue & Harman St)
Thanks to the creators of Sweet Science and Featherweight in Williamsburg, we can enjoy the Caribbean all winter long with the addition of Sally Roots in Bushwick. The tropical-themed oasis, named after a 60s-era Panamanian record label, is the brainchild of co-owners Matthew Maddy, James Freeman, and John De Piper. The all-day diner-like eatery has a culinary roster of akee, jerk chicken, sweet plantains, and Cuban cocktails. Maddy uses his James Beard-nominated design skills to transfer Sally Roots into an Island escape, while Freeman's St. Croix roots have inspired the menu.
Ichiran
Bushwick
374 Johnson Ave (Johnson & Morgan)
Bushwick is home to the first American branch of Japan's tonkotsu ramen-concentrated concept, Ichiran, where only marrow-infused broth is served. Guests can specify how intense they want their pork bone broth to be and how firm they want their noodles. The Brooklyn ramen shop is well known for their "low-interaction dining" where you can slurp your noodles in peace, in singular booths. You'll be greeted by a lighted panel, which signals which booths are available and orders are taken and delivered by out-of-sight servers. The solo dining experience here allows your senses to fully concentrate on a bowl of flavorful ramen. Aside from 30 individual booths, an adjoining dining room has tables where customers can eat in a traditional group setting.
[tw-column width="one-half"]
[/tw-column]
[tw-column width="one-half" position="last"]
[/tw-column]
Monroe
Lower East Side
49 Monroe St (Monroe St & Mechanics Alley)
A former glass warehouse on Monroe Street will be home to the most recent project of the Forgtmenot family (Kiki's and Little Chair). The restaurant will be near the Lower East Side skatepark, Coleman Playground. The Forgtmenot family is well respected in the neighborhood for their Division Street businesses. Monroe, their food-first restaurant, will serve a menu of Southern-European eats. The team behind these Chinatown establishments aims to keep things cheap while maintaining chill vibes. There's no official opening date but they plan to officially set up shop this fall.
Tim Ho Wan
East Village
85 4th Ave (4th Ave & E 10th St)
Co-founders and Hong Kong-based chefs Mak Kwai Pui and Leung Fai Keung have been expanding their casual dim sum parlors across Southeast Asia, Australia, and now the United States with its first location in the East Village. The chain has developed a reputation as the world's cheapest Michelin-starred restaurant. With Tim Ho Wan's signature prawn dumplings, baked buns, and Chinese-sausage-stuffed rice wrapped in lotus leaves, all under $5, you can expect lines out the door. Affordability is the top priority and the food speaks for itself.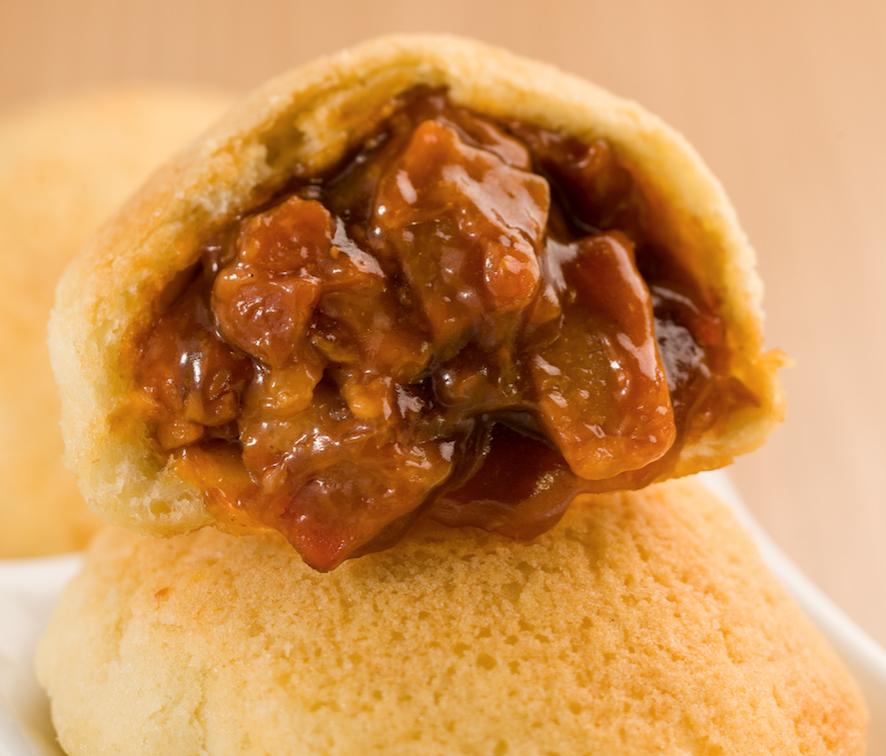 Made Nice
Flatiron
8 W 28th St (5th Ave & W 28th St)
Everyone's favorite fine-dining duo, Will Guidara and chef Daniel Humm of Eleven Madison Park and the NoMad, dives into the fast-casual scene with a counter-service eatery called Made Nice. The passion project by these two industry greats will incorporate elements from both of their restaurants with a seasonal and vegetable-driven menu, within a $10-$15 budget. The restaurant will open in Flatiron as the third Humm/Guidara business on West 28th Street.
Union Square Cafe
Gramercy
101 E 19th St (Park Ave S & E 19th St)
Hospitality mogul Danny Meyer's Union Square Cafe, which transformed the NYC restaurant landscape when it opened in the 80s, will have a new home after 30 years on 16th Street. The new location, set to open in November, on the corner of 19th Street and Park Avenue South, will continue to source seasonal ingredients from the greenmarket for its menu of American farm-to-table fare. The iconic cafe will be under the helm of executive chef-partner Carmen Quagliata and managing partner Sam Lipp.
White Gold
Upper West Side
375 Amsterdam Ave (Amsterdam Ave & W 78th St)
As if the Spotted Pig, the Breslin, and the Ace Hotel menu weren't enough proof that April Bloomfield and Ken Friedman dominate when it comes to butchery, their newest venture, White Gold, definitely will. This fall, Bloomfield's retail butcher shop/restaurant on the Upper West Side will be in the hands of butchers Erika Nakamura and Jocelyn Guest, who have worked for Ken and April at their other eateries. The dining room, spearheaded by Bloomfield, will be a three-meal-a-day casual eatery while Erika and Jocelyn handle the full-service, whole animal butcher shop. The shop will be open Monday, October 24, 2016.
Sign up for our newsletter.
Say hello to the best part of your day.