Friday Fluff 03/01: The Cutest Dogs Of The Week
Get adorable pups in your inbox — sign up for Friday Fluff!
Say hello to the cutest dogs of the week.
Reina, Fox Terrier, 3 Years Old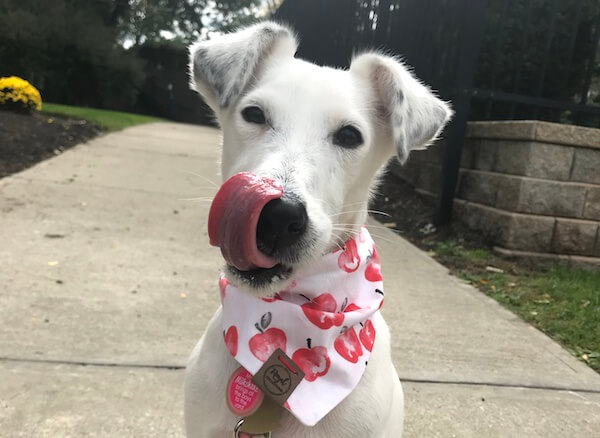 Fun fact: Reina loves wearing bandanas, going on walks and snuggling!

Did you know? Fox Terriers were originally bred to nudge foxes out of their hiding places during fox hunts. There are two types of Fox Terriers: Smooth Fox Terriers who have sleek, elegant coats and Wire Fox Terriers who have twisted, wiry and matted coats. [Dogtime]
Lou, Bernese Mountain Dog, 3 Years Old
Fun fact: Lou's a gentle giant. He thinks he's a lap dog — but he weighs 120 pounds!

Did you know? Pups show affection in more ways than by just licking you and snuggling on your lap. Your pup can declare his love for you by nudging you with his nose, by sighing and stretching next to you, by leaning on you and by rolling over at your feet. [Rover]
Freckles, Dachshund and Terrier Mix, 1 Year Old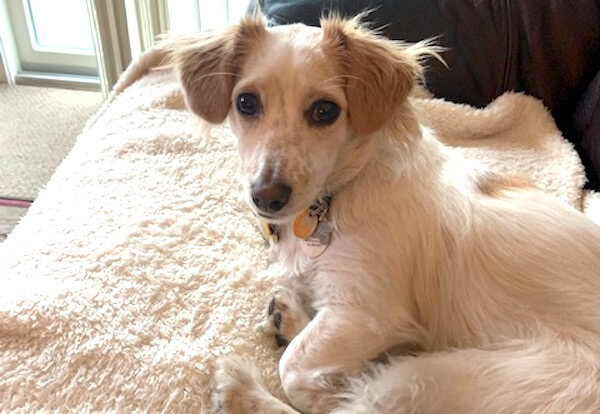 Fun fact: Freckles loves to chase the squirrels in his pawrents' courtyard. He chases them up trees and then attempts to climb the trees to keep up with them. Sadly, he's not very good at it.

Did you know? Chasing squirrels is a common behavior especially for dog breeds who were born and bred to hunt. Terriers, in particular, tend to get in the habit of chasing these furry little animals. To keep your pup from chasing squirrels on your walk, direct her attention toward you as you approach the "squirrel zone." If your pup pays attention to you instead of lunging at the squirrels, make sure that you reward her with a treat for good behavior! [Wag!]
"The greatest pleasure of a dog is that you may make a fool of yourself with him, and not only will he not scold you, but he will make a fool of himself, too…" – Samuel Butler
Editors' Picks: Our Favorite Doggie Buys Of The Week
Greenies Dental Dog Treats: These chews help your pup's teeth stay healthy by fighting plaque, tartar and bad breath.

4Knines Car Seat Cover For Dogs: This car seat cover will keep your car seats clean and your pup comfy on your next road trip.

All-Absorb Training Pads For Pups: These wee-wee training pads are essential if you have a puppy or you're thinking of adopting one.
Did you receive this newsletter from a friend? Sign up for Friday Fluff here to get cute dogs in your inbox every week.

P.S. Want your dog to appear in Friday Fluff? Send a picture of him or her (at least 600px by 400px) along with name, breed, age when the photo was taken and a fun fact about your furry friend to [email protected] We'll do our best to feature your dog in our email and social media feeds.